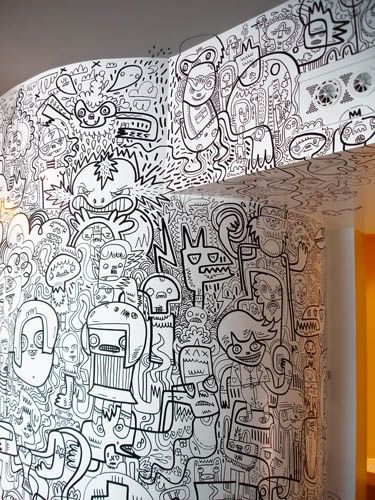 i'm going to recap on the d&ad week once i'm home, but for now small ramblings about other things. whilst in the
london graphics centre
, i was amused to find that you can now jon-burgerman-ify your walls as if the very man did it himself. for £45 odd a roll, you could have a room not dissimilar to his black & white mass doodles that you could colour in yourself. hours of amusement!

also at the london graphic centre i purchased myself a new re-fillable brush pen by pentel to encourage more drawings to come forth, they've been few & far between lately. once i get back to dundee i'm hoping to get back into the groove.
until then, i'm going to enjoy these last couple of days beside the river mersey doing nothing.